Change of release date for Booster Pack Love Live! DX Vol.2

We have changed the release date of English Edition Weiss Schwarz Booster Pack Love Live! DX Vol.2 from July 29 to August 26, 2016 to ensure the quality of our product delivered to our players.
Once again, we apologize for any inconvenience caused.
For the latest information about Booster Pack Love Live! DX Vol.2, please visit THIS PAGE.
Bushiroad Spring Fest 2016 Continental Finals Champions (Asia-Oceania) at C3 CharaExpo 2016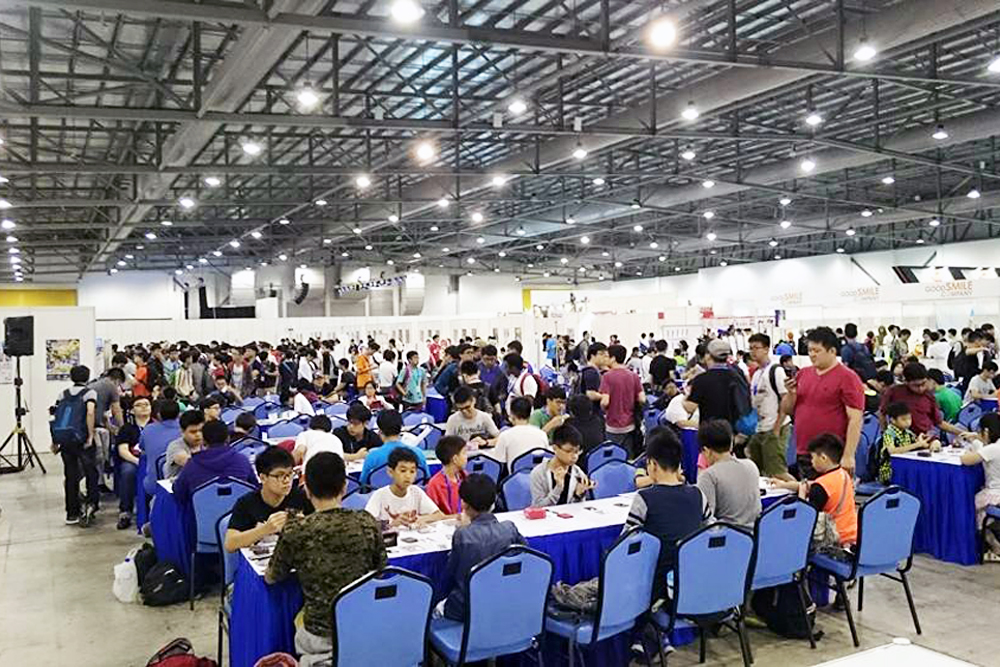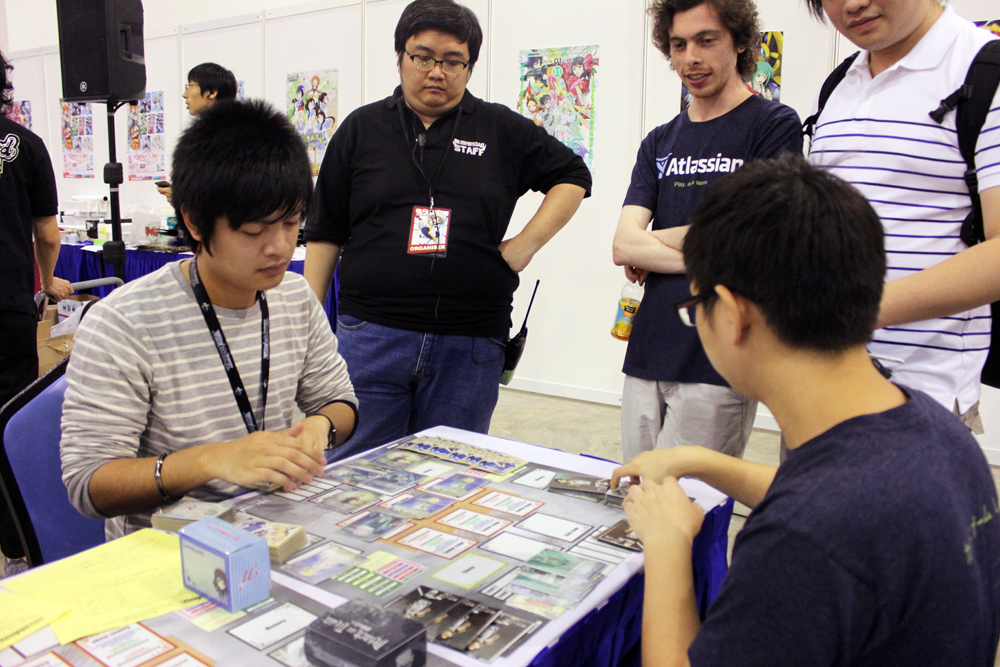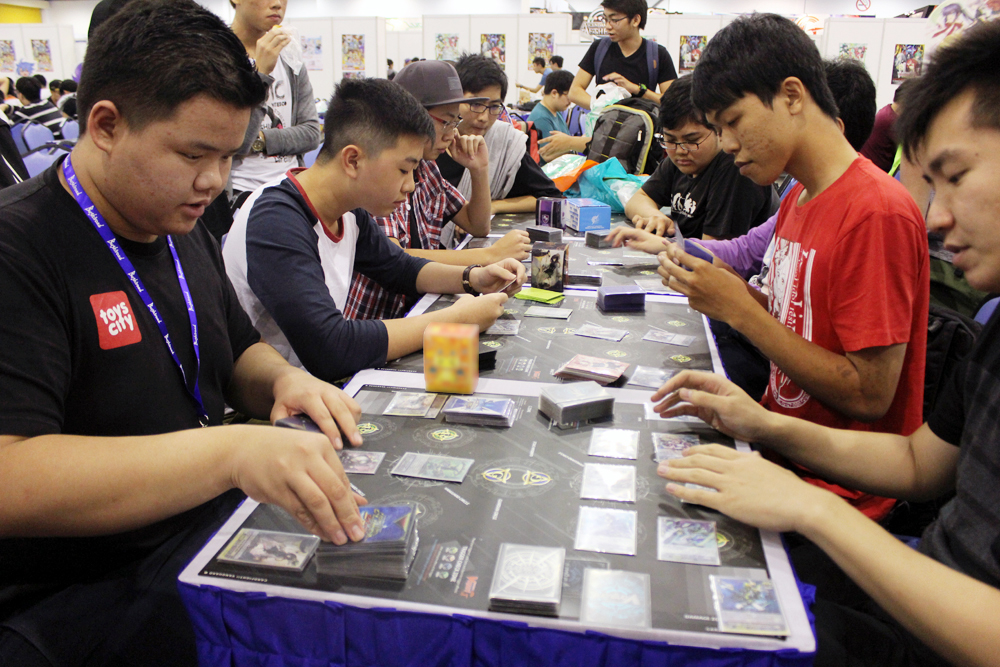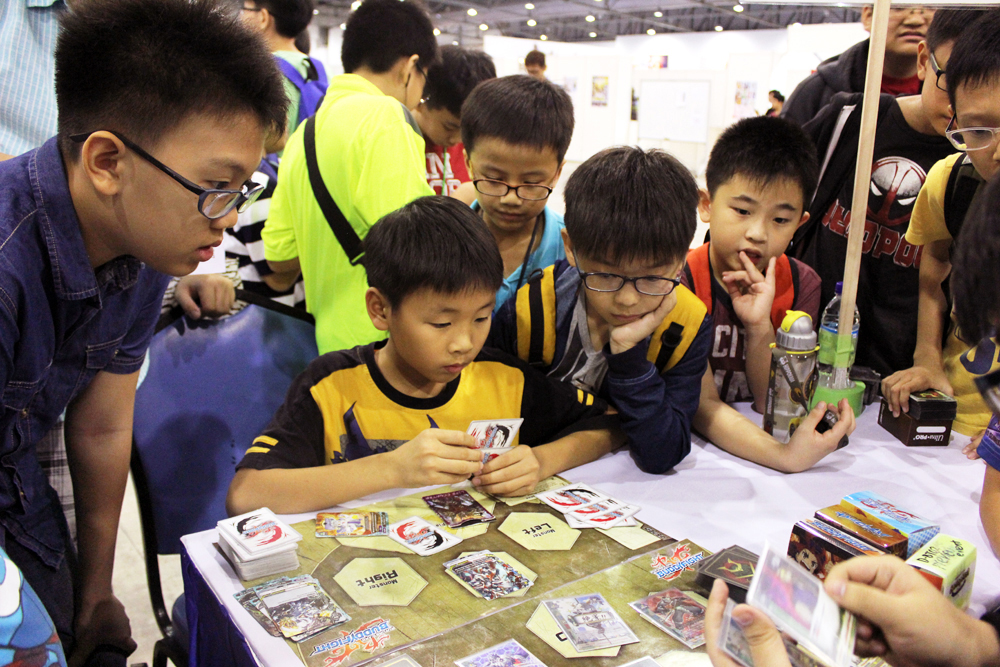 We have just concluded the Bushiroad Spring Fest 2016 Continental Finals for the Asia-Oceania region in Singapore! It is held in C3 CharaExpo 2016, an anime, manga and game convention in Singapore. Besides Bushiroad Spring Fest 2016, there were lots of tournament going on as well.
Interview with the Neo-Showdown 2016 Winner!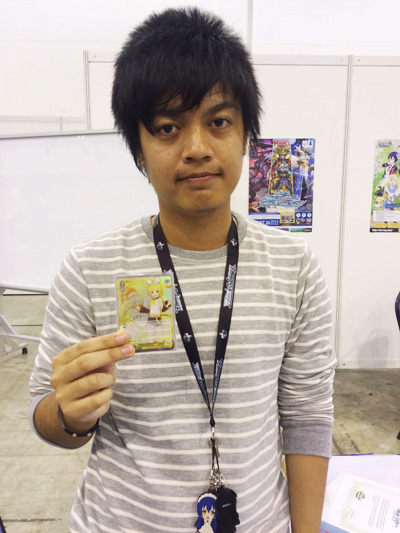 Justin Lejero is a 20 year-old Weiss Schwarz Meister from Sydney, Australia. He loves travelling around and visiting various card shops to make new friends. One of his favorite shop in Sydney is Amacha which was a new card shop back in 2 years ago. Occasionally, he will visit card shop out of Sydney as well.
Justin's deck for BSF 2016 Australia Regional Qualifiers

— How long have you been playing Weiss Schwarz? How did you start playing Weiss Schwarz?

I've been playing Weiss Schwarz since 2011 or 2012. Back then, I was playing a Japanese deck, started off with a series in Japanese, "Shakugan no Shana". It was my favorite anime in Weiss Schwarz. And that is now I started to play Weiss Schwarz.

— What do you enjoy about Weiss Schwarz?

In terms of the community with Weiss Schwarz, it's fun to make new friends that way. If you play with different players, eventually they start to become a friend. Not to be strange. It actually a fun way to start. I'm also enjoyed Weiss Schwarz is that I like to look up into new set and just buy more of them. I'll get a lot of it and tell our friends what I bought.

— Which is your favorite anime in Weiss Schwarz English Edition?

"Shakugan no Shana" would be one. That's why I got into Weiss Schwarz. And when I heard about the new set calling "Gochuumon wa usagi desu ka??" which in English is "Is the order a rabbit??", I'm kind of crazy about it. I told my friend we should get this together because I want to build a deck out of it. It looks really nice, especially the art.

— Which is your favorite title in Weiss Schwarz English Edition?

I would say the one I'm playing, or what I played today, it was 'Hatsune Miku: Project DIVA F". I enjoyed the deck even though it did not get any new expansion lately. It's fun to play around with and I also like the character, Rin and Len which based on those. Ya, it's enjoyable!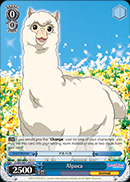 — Do you have a favorite card in Weiss Schwarz English Edition?

In English, I would say Love Live. Every card would be, but my favorite card is an animal, alpaca. I know it's ridiculous but it is my favorite card.

— How do you feel about your results in the Bushiroad Spring Fest 2016?

I didn't really expect this. Honestly, I wasn't feeling too well for the past few days and was not even sure if I'm able to perform decently. However, I made up my mind to give it my best shot regardless. As the tournament went on today, I started to do really well and exceed my own expectation to get it this far. I am happy with that.

— Do you have any word of advice for new players who want to play better?

For new players, I will recommend trying out a deck list from the internet, which I sort of used to do. It is to get to know more series. For example, you get to know how does the deck work, and then afterwards, you just make a summary out of it and get to the part where you make it a deck.
The Writer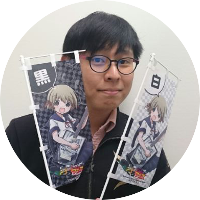 Kai
The Monochrome Columnist
Previous host of BUSHI NAVI International. Weiss Schwarz Meister. Loves drinking coffee.
Weiss Schwarz Weekly Column
Weiss Schwarz Weekly Columnn is a column written by your friendly Bushiroad staff, to provide you insight, tips and advice to become a better Weiss Schwarz Meister. You can look forward to deck tech, card review and event coverage in this column. Weekly updates are available every Wednesday.
Feel free to drop us ideas and suggestions via sg_support@bushiroad.com. Give us your comments too on our Facebook page.