Extra Booster NISEKOI: -False Love-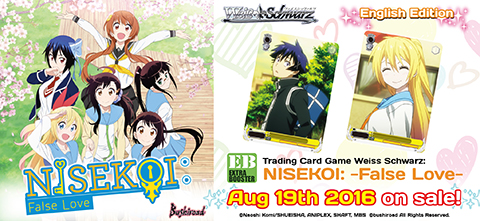 Welcome back to the Weiss Schwarz Weekly Column! In this week's column, we would like to take a peek at the NISEKOI: -False Love- Extra Booster that will be released on August 19!
This product is an addition to the existing NISEKOI -False Love- expansion. If you have a deck consisting of cards from – NISEKOI -False Love-, you can definitely look forward to this!
Brand New Characters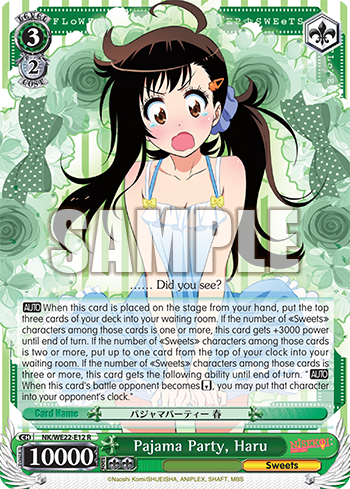 Introducing Haru, Kosaki's younger sister! Her cards are either in Green or Blue colour, just like Kosaki. Besides, she also has a common trait as Kosaki, which is the 《Sweets》 trait. If you are looking for cards to power up your 《Sweets》 deck or Kosaki deck, stay tuned with us and we will be back next week for more in-depth introduction.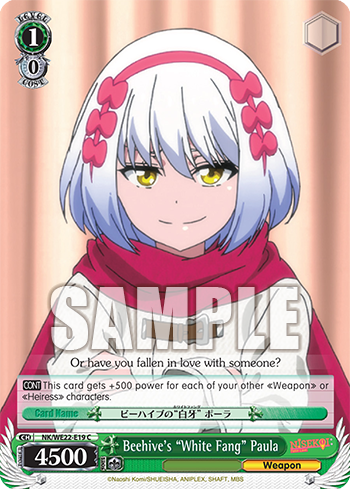 Paula, the assassin from Beehive, who serves Chitoge's family will be joining in the fun too! Her cards have good synergy with Chitoge and Seishiro, so do check it out if you have these characters in your deck.
Returning Heroines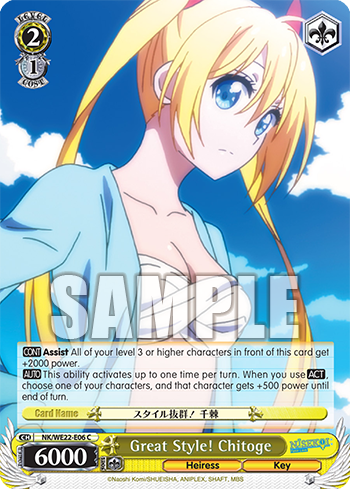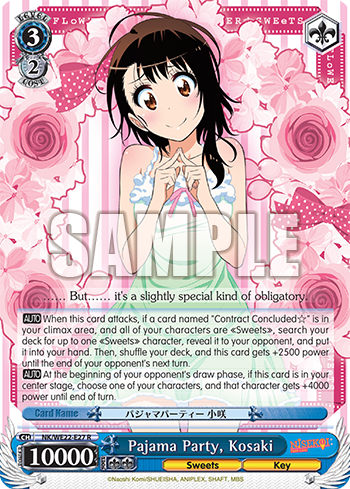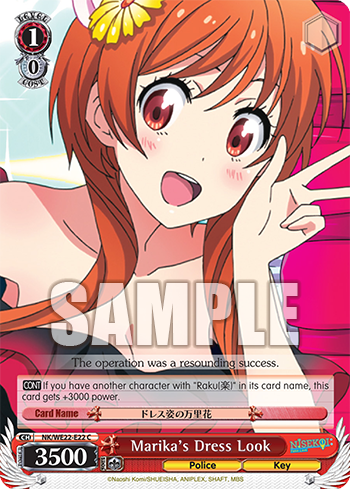 Of course we did not forget about the main heroines of the show. Chitoge, Kosaki and Marika will be getting new cards with awesome abilities to power up the decks. With the Bushiroad World Championship 2016 coming up in soon after this set's release, we can definitely look forward to how well NISEKOI -False Love- meisters will perform.
The Writer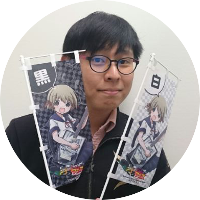 Kai
The Monochrome Columnist
Previous host of BUSHI NAVI International. Weiss Schwarz Meister. Loves drinking coffee.
Weiss Schwarz Weekly Column
Weiss Schwarz Weekly Columnn is a column written by your friendly Bushiroad staff, to provide you insight, tips and advice to become a better Weiss Schwarz Meister. You can look forward to deck tech, card review and event coverage in this column. Weekly updates are available every Wednesday.
Feel free to drop us ideas and suggestions via sg_support@bushiroad.com. Give us your comments too on our Facebook page.