Booster Pack Love Live! DX Vol.2

Welcome back to the Weiss Schwarz Weekly…Oops!

Starting from this article, the Weiss Schwarz Weekly Column will be renamed to Weiss Schwarz Meister Journal where we will continue to share insights of our products and events here irregularly.
Without further ado, Let's take a sneak peek at Booster Pack Love Live! DX Vol.2 that will be released officially on 26th August 2016!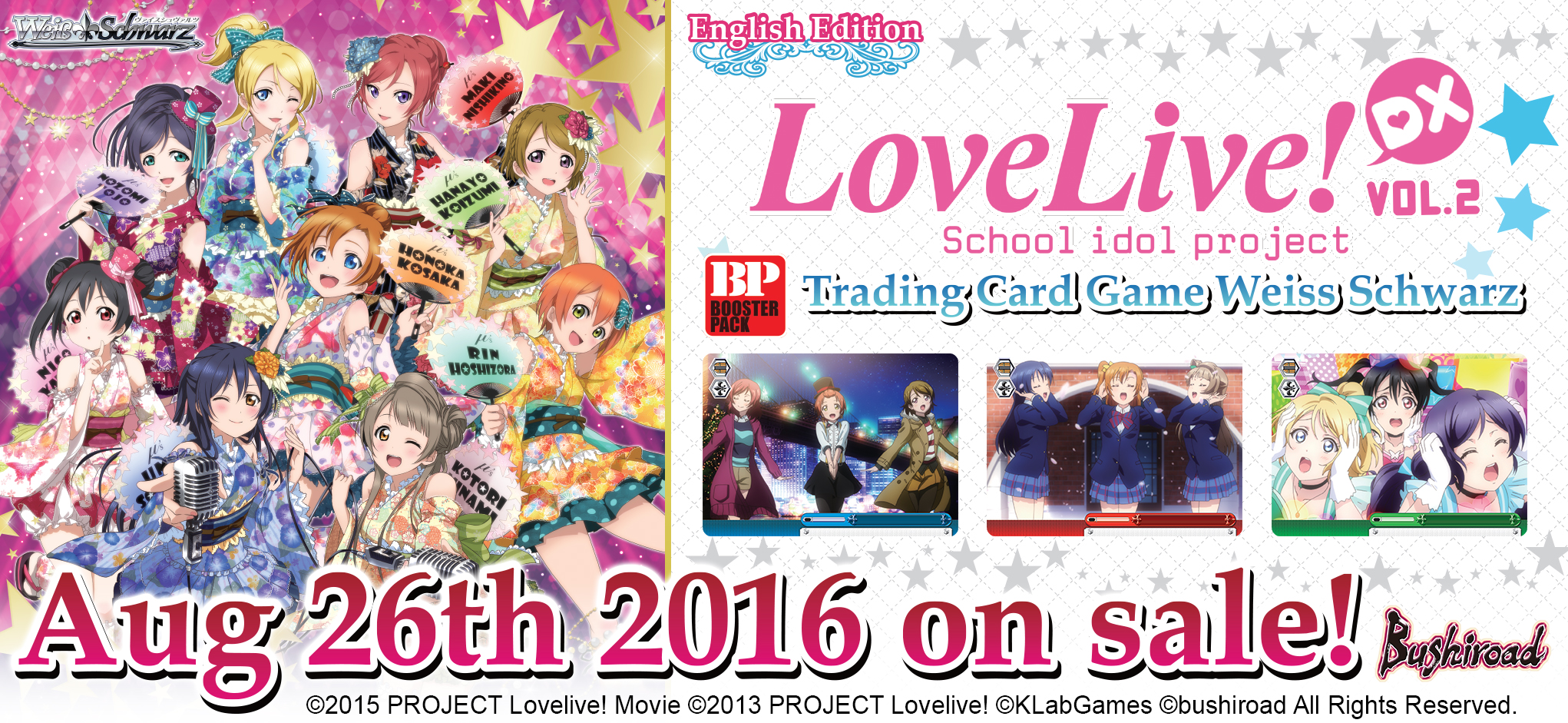 It's just less than 1 week away! Are you all excited for it?

This product is an addition to the existing Love Live! expansions. Love Live! fans or players that uses the existing Love Live! decks can definitely look forward to this big expansion set!
In this article, we are going to feature some cards from this set whereby the characters celebrate the special occasions!
"Summer Festival Date"

When we think about August in Japan, it's definitely the major Fireworks Festivals and ladies all dressed up in yukatas!

Of course, our lovely girls from µ's will not miss it as well!
"Summer Festival Date" Nozomi Tojo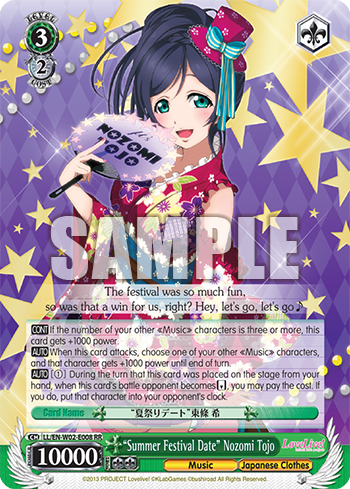 "Summer Festival Date" Nozomi Tojo is one of the many great finishers in this series. Not only does she get a power boost when you have more 《Music》 characters on the field, you can boost one of your other power too! On top of that, you can send the card that this card battles into your opponent's clock when it is reversed! However, only during the turn that this card is placed on stage from your hand does this ability works! This should not be an issue, given the power boosts this card has!
"Summer Festival Date" Umi Sonoda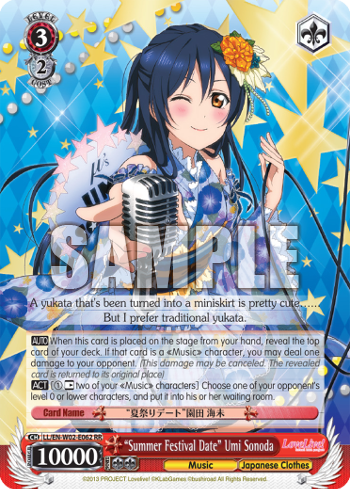 One of the strong points of this card "Summer Festival Date" Umi Sonoda is that it is possible to deal 1 damage to your opponent just by placing this card on the stage from hand. Not only that, by resting 2 of your 《Music》 characters, you are able to select 1 of your opponent's Level 0 or lower character, and place it into the Waiting Room. This means you can send your opponent's key cards into the waiting room regardless of their position on the stage!
From "Christmas" to "New Year"

After a hot summer, comes a Season of Giving! Let's check out what Eli has for us!
"A Present for You" Eli Ayase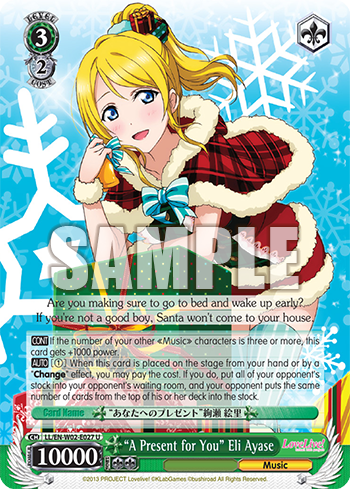 "A Present for You" Eli Ayase is a nice addition to any Love Live! deck. You can mess up your opponent's stock, by sending their current stock to their waiting room and sending the same amount of cards from their deck to the Stock Area. This is definitely a surprise from Eli herself as you and your opponent will not know what key cards may be sent to their stock, and if you are lucky enough, your opponent may have sent some climax cards to the stock area from this effect unwillingly!
Right after, we have the New Year! Look at Hanayo all "dressed up"!
"Dressed Up"Hanayo Koizumi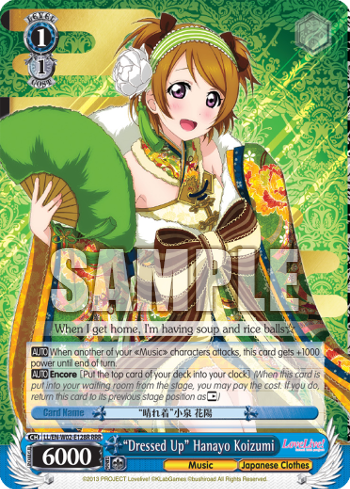 "Dressed Up" Hanayo Koizumi's ability may look fairly simple, but it can actually show off a strong presence just like Hanayo herself! When another 《Music》 character attacks, it gives herself an additional power +1000, which works really well depending on how you plan to play your battles. Also, she has an [Encore] ability which allows herself to be on the stage for quite some time!
That's all from today's article on Love Live! DX Vol.2!
Do stay tuned for more previews from Booster Pack Love Live! DX Vol.2!
The Writer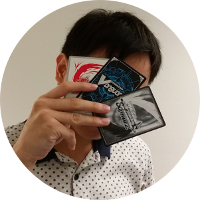 WinterHartz
The Curious Columnist
An enthusiastic card gamer who loves to have fun, has a soft heart for adorable things and just curious about anything around him.
Weiss Schwarz Meister Journal
Weiss Schwarz Meister Journal is a column written by your friendly Bushiroad staff, to provide you insight, tips and advice to become a better Weiss Schwarz Meister. You can look forward to deck tech, card review and event coverage in this column.
Feel free to drop us ideas and suggestions via sg_support@bushiroad.com. Give us your comments too on our Facebook page.