doko
Shop Tournaments
May Shop Tournaments
Official PR card support will be English edition The Melancholy of Haruhi Suzumiya



【SY/WE09-E28 PR 「Literature Club Yuki」】



(PR card for May 2016 period only)

Tournament Listings (May 2 – June 5)
April Shop Tournaments
Official PR card support will be English edition Fate/stay night [Unlimited Blade Works] Vol.Ⅱ



【FS/S36-PE02 PR 「"Loggerheads" Archer & Lancer」】



(PR card for April 2016 period only)

Tournament Listings (April 4 – May 1)
March Shop Tournaments
Official PR card support will be English edition THE IDOLM@STER CINDERELLA GIRLS



【IMC/W41-PE02 PR 「Sunset Glow Present, Anzu」】



(PR card for March 2016 period only)

Tournament Listings (February 29 – April 3)
February Shop Tournaments
Official PR card support will be English edition NISEMONOGATARI



【NM/S24-PE01 PR 「Friendly Sisters, Tsukihi Araragi & Karen Araragi」】



(PR card for February 2016 period only)

Tournament Listings (February 1 – February 28)
January Shop Tournaments
Official PR card support will be English edition The Melancholy of Haruhi Suzumiya



【SY/W08-E113 PR 「Super Editor-in-Chief Haruhi and the Assistants」】



(PR card for January 2016 period only)

Tournament Listings (January 4 – January 31)
Promotional Cards for Recent and Upcoming Shop Tournaments
Jun 2016
SAO/SE26-PE01 Swimsuit Sinon
Sword Art Online
May 2016
SY/WE09-E28 Literature Club Yuki
The Melancholy of Haruhi Suzumiya
Apr 2016
FS/S36-PE02 "Loggerheads" Archer & Lancer
Fate/stay night [Unlimited Blade Works]
Mar 2016
IMC/W41-PE02 Sunset Glow Present, Anzu
THE IDOLM@STER CINDERELLA GIRLS
Feb 2016
NM/S24-PE01 Friendly Sisters, Tsukihi Araragi & Karen Araragi
NISEMONOGATARI
Jan 2016
SY/W08-E113 Super Editor-in-Chief Haruhi and the Assistants
The Melancholy of Haruhi Suzumiya
Dec 2015
LL/W34-PE01 During Health Examination, Nozomi & Nico & Kotori
Love Live!
Nov 2015
KC/S31-PE01 1st Akiduki-class Destroyer, Akiduki
KanColle
Oct 2015
LH/SE20-PE04 Student of the Mage, Minori
LOG HORIZON
If you're interested in the Organized Play program and are located in the North America, please contact Bushiroad USA Inc at ws_usasupport@bushiroad-gp.com.

If you're interested in the Organized Play program and are located outside North America, please contact your local distributor(s) for more information.
Events
Bushiroad Spring Fest 2016
Guest
Sora Tokui

Voice of "Nico Yazawa" from Love Live! School idol project and "Chloe Maxwell" from Luck & Logic

Guest of BSF2016
New Zealand Regional Qualifier
Date: Apr 24
Venue: NZ Akiba Con 2016
Crowne Plaza Auckland128 Albert Street, Auckland, New Zealand 1010

More information will be revealed at a later date. Head to the event page for more details on NZ Akiba Con 2016.
[Germany] DoKomi – The Anime-Convention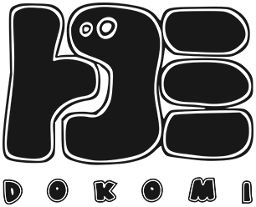 Visit Bushiroad booth at DoKomi,
The Anime-, Manga- and Japan- Convention in Düsseldorf!
Participate in demonstrations for our newest game Luck & Logic releasing this summer, as well as our flagship game Weiss Schwarz! You can try out the highly anticipated Cardfight!! Online on our booth, too! Bushiroad products are also available exclusively on the Peppermint Anime sales booth. See you all there!
For more details on DoKomi, visit the event page here
Booth no.
C6
Date & Time:
Saturday, April 30th
10:00-20:00

Sunday, May 1st
10:00-18:00
Venue:
Congress Center Düsseldorf Stockumer Kirchstr. 61, 40474 Düsseldorf
[Italy] Italian Championship 2016

Players in Italy, do not miss the ongoing Italian Championship 2016! This event organized by Weiss Schwarz Italia (WSI) encompasses three Seasons of "Championship Sanctioned Tournaments", whereby players can collect points by joining the events in participating stores. The highest-scoring players at the end of each Season will be granted invitations to the Final Tournament in December 2016!
_____________________________________________________________________________________________
Event Periods
Season 1: Jan 01 – Apr 15
Season 2: Apr 16 – Jul 21
Season 3: Sep 01 – Dec 07
Participating stores and Tournament Dates
please head to WSI website here, under "Championship" tab
Scoring System
please head to WSI website here, under "Home Page" tab (only available in Italian)
Current Standing
please head to WSI website here, under "Ladder" tab
_____________________________________________________________________________________________
For more details, see the event page.
[Malaysia] Comic Fiesta 2015

Visit Bushiroad at Comic Fiesta 2015 for exclusive merchandise! Workshops and demonstrations of Bushiroad card games, including newly announced Luck & Logic are available at the booth!
Don't forget to register for Bushiroad Online Shop at our booth!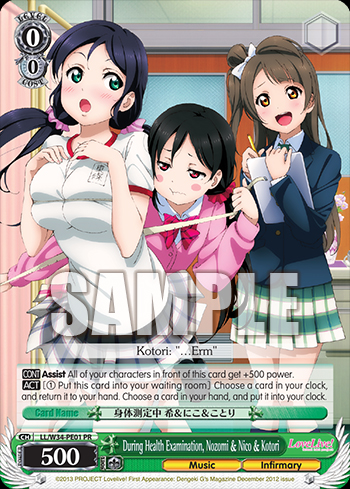 Every new registration may receive an English edition Weiss Schwarz promotional card*!
* While stocks last.
[BWC2015] Bushiroad World Championship Online Shop Exclusive!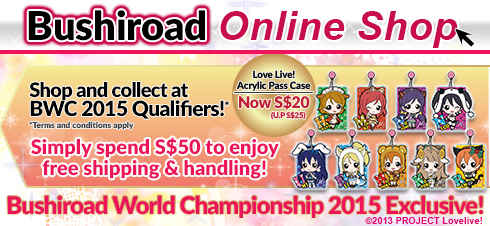 You may check-out as guest if you are outside of Singapore.
We're pleased to introduce a new option on our Bushiroad Online Shop – Self-collection at Events!!!
To start, a number of Bushiroad World Championship 2015 Qualifiers will be chosen to allow players to collect their Bushiroad Online Shop items!
First up, the venues chosen are Germany, the United Kingdom, Australia and France!
Pre-orders will be open for a limited amount of time! Simply sign up and spend S$50 or above to enjoy free shipping & handling at selected World Championships Qualifiers!
Click here for World Championship schedules: http://bit.ly/worlds2015
Pre-order Schedules for Selected World Championships Qualifiers
Germany-Cologne
Pre-order End: 17:59 CEST September 12, 2015
Australia-Melbourne
Pre-order End: 01:59 AEST September 18, 2015
Philippines-Manila
Pre-order End: 23:59 PHT September 27, 2015
UK-Manchester
Pre-order End: 16:59 BST October 3, 2015
Singapore
Pre-order End: 23:59 SGT October 4, 2015
Philippines-Cebu
Pre-order End: 23:59 PHT October 11, 2015
New Zealand-Auckland
Pre-order End: 04:59 NZDT October 12, 2015
Malaysia-Kuala Lumpur
Pre-order End: 23:59 MYT October 18, 2015
USA/California-Pomona
Pre-order End: 08:59 PDT October 26, 2015
France-Paris [EVENT CANCELLED]
Pre-order End: 16:59 CET October 31, 2015
Special arrangements will be carried out for players who was not managed to collect purchased items at France Qualifier. We will contact you shortly via email.
[Australia] PAX Australia 2015
| | |
| --- | --- |
| | Visit our booth (TT242 & DT240) at PAX Australia! Join the workshops for Weiss Schwarz, Cardfight!! Vanguard and Future Card Buddyfight! |
Date
30 October – 1 November 2015
Venue
Melbourne Convention & Exhibition Centre
Booth: TT242 & DT240
Check out PAX Australia 2015 Official Website and Facebook page for more details regarding events in PAX.
Organized by Cosplay Ozanimart, supported by Bushiroad.
[Colombia] SOFA 2015
El Salón de Ocio y la Fantasía (SOFA) is the biggest annual convention held in Bogota, Colombia which brings together communities of video games, science fiction, role-playing games and strategy, comics, fantasy literature, manga, anime and cosplay enthusiasts. Participate in Akiba Games' Weiβ Schwarz and Cardfight!! Vanguard tournaments! Also featuring very exciting side events such as Ultimate Waifu, 2-pack, and "Try to Beat Me!" tournaments!

Click the event page here for the detailed schedule! (October 29 – November 3)
Tournaments organized by Akiba Games. Supported by Bushiroad South East Asia.
Check out SOFA 2015 Official Website and Akiba Games' Facebook page for more details!
[Europe] European Grand Prix (EGP) 2015 (Japanese Tournament)
Announcing European Grand Prix (EGP) 2015!
EGP is a series of Japanese Weiss Schwarz tournaments organized by Epitanime, which will be held in various European countries from October to November!
Check it out here! join the tournaments and win a trip to Japan!
Bushiroad World Championship 2015